About Us
Leap Translations was founded in 2006 to help the fast food industry train their employees in Spanish using language that was consistent, accurate, and easy to understand. Since that time, we have grown not only within the restaurant industry, but also diversified our expert services into new industries, providing a complete portfolio of linguistic solutions to each of our clients.
Based in San Diego, California, we are a small, certified woman and minority-owned business (EDWOSB, WMBE).  Julieta Querol, owner and operator of Leap Translations, has a B.S. in Food Technology along with more than ten years of direct employment in the Food Industry, and over 12 years of experience as a Spanish translator and business chief operator.  
At Leap, each one of our translators is not only a native in their language, but an expert in their field of translation. Our team's functional expertise and commitment to quality ensure consistent and reliable translations in all communication pieces, in all the languages we offer. 
Each translation project undergoes a detailed quality control process that includes multiple rounds of proofreading to ensure a clear end-result where the language barrier is invisible.
Our name, Leap Translations, defines our commitment to helping our clients move forward, overcome obstacles and "leap" over barriers in communication to achieve their own long-term success.
Our Vision
Industry-Leading Quality, Satisfaction, and Experience
Clients trust Leap Translations to be the primary translation-solutions partner for all their language translation needs, leading the industry in quality, overall satisfaction and customer experience.
our mission
Customized Linguistic Solutions
Our mission is to strengthen the businesses of our clients by providing customized linguistic solutions that embrace globalism, workforce diversity, and the value of their multi-cultural workforce and clientele.

We deliver the highest quality service, committing to:
Personalized, responsive service.
Accurate, high-quality and industry-specific translations.
Timely delivery.
Simplified billing.
Our Guiding Principles:
To deliver excellent quality
To develop enthusiastically satisfied customers
To foster openness
To act according to clear priorities
To act with integrity, courtesy and respect
To embrace diversity
Julieta Querol | Founder, Managing Partner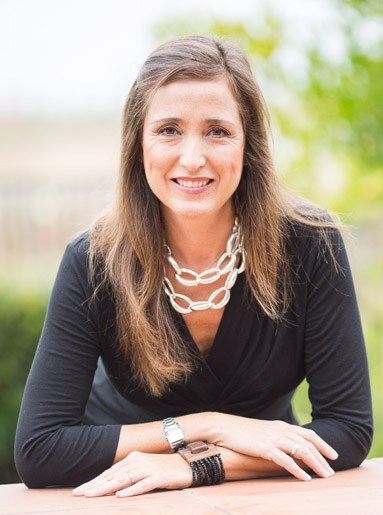 A native of Buenos Aires, Julieta has over 25 years of experience serving the food, restaurant and hospitality industries. Upon graduating from college in her native Argentina, Julieta moved to San Diego, California, where she spent the first 8 years of her career with Jack in the Box. As a member of the Quality Assurance team, she performed hundreds of on site quality audits at restaurants and vendors facilities throughout the Western United States to verify compliance with the company's standards for food quality, safety, operations procedures and brand image. It was from this experience that she identified an opportunity to help companies better engage their Spanish-speaking employees.  In 2006, Julieta left Jack in the Box and started her own business, a translation services company focused on providing high quality, workplace translations for companies in the restaurant industry. Since that time, Leap Translations has achieved steadily year over year growth. Under her leadership, Leap Translations has developed new services to meet the evolving needs of the marketplace and built solid, long-term relationships with some of the country's most respected companies.
As the majority partner of Leap Translations, Julieta leads the Operations, Administration, and Quality Assurance functions of the business. Julieta holds a Bachelor's degree in Food Technology from The Catholic University of Argentina in Buenos Aires.